Conference Home
The State of the Map Conference, 14-15 July, 2007.
Ever wondered why that new housing development isn't showing up on the online maps yet? The answer is simple. They all use very old data provided by third parties. OpenStreetMap gives you the opportunity to redraw the map with up-to-date geo-data and let everyone see the results immediately. No waiting, no costly licence before you can use it, just download and go. Pure community collaboration at its best.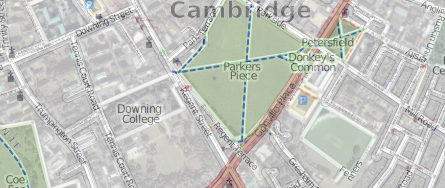 The State of the Map 2007 is the first international conference organised by the OpenStreetMap Foundation, leading a new age in digital cartography and a new breed of neo-geographers. An exhaustive programme is planned to cover all aspects of collecting and using OpenStreetMap data, from GPS to aerial imagery, mash-ups to mapping parties, APIs to databases. Whether you're a mapping newbie, or a seasoned veteran there's bound to be something to interest you at the State of the Map 2007.

So why not join us in Manchester from the 14-15th July, 2007 for two days of talks and workshops and find out what it's like to be part of the mapping revolution! Pre-registration will be available soon, in the mean time, send an email to be added to the mailing list.
We are grateful to the University of Manchester School of Environment and Development for their generous support in hosting this landmark event.